Outreach Projects
Members of the Bard Debate Union have the opportunity to participate in a number of current outreach projects (listed below) and/or to envision and start their own projects. Throughout all of our outreach projects, we aim to make debate accessible and exciting!
Debate in Hudson Valley Schools
In Fall 2010, the Bard Debate Union partnered with the Red Hook School District to develop the first Red Hook debate program. Through the program, a member of the Bard Debate Union would visit the Red Hook Middle School every two weeks in order to work with students on speech and argumentation skills and to organize classroom debates. Given the tremendous success of the middle school program, we began working with the Red Hook High School in Fall 2011 and the Rhinebeck High School in Fall 2013 to help them to found and sustain their debate clubs. Through these programs, members of the Bard Debate Union are able to act as teachers and mentors to our young debate friends. We now host an annual middle school/high school debate tournament each spring and an annual high school debate workshop each fall to continue to support debate education in the Hudson Valley.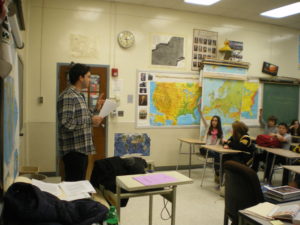 Debate in the Bard Early Colleges
Beginning in Fall 2011, the Bard Debate Union began working with the Bard High School Early Colleges in Manhattan, Newark, and Queens to create debate clubs on their campuses. By inviting students from the early colleges to our tournaments on Bard's campus, students were able to get excited about debate and brainstorm ideas for building their own debate programs. In Fall 2015, we began working with BHSEC Cleveland and in Spring 2018 we began working with the early colleges in Harlem, Hudson, and Baltimore. Our goal is to see thriving debate programs across the entire Bard Early College Network!
Debate in the International Bard Network
Beginning in 2014-2015, the Bard Debate Union began working with faculty members and students at Smolny College in St. Petersburg, Russia to help them establish a debate program. Since then, we have started working with all of Bard's international partners (American University of Central Asia, Al Quds Bard, Bard College Berlin, European Humanities University, and Smolny College) to work on creating, building, and sustaining their debate programs. In Fall 2016, we organized the first Intra-Network Online Debate between Bard, Bard College Berlin, Al Quds Bard, and Smolny College which has now become a semesterly tradition. Beginning in Spring 2017, we also began hosting an annual international debate conference that brings together students, faculty, and staff from each of the 6 network campuses to discuss best practices for running university debate programs.